What do you think are the ingredients for the perfect wedding day? Beautiful setting? Check. All the people around you who matter in your lives? Check. Great food and drink AND a wild dance party afterwards? Check!
Which means that Cassie and Jason did, in fact, have a perfect wedding yesterday!
They had chosen a secluded private estate in the Santa Cruz mountains where they could have their ceremony on a manicured lawn, their reception under towering mature trees and could follow up with dancing under the stars. And they had chosen me – A Day Like No Other – as their wedding coordinator. When the great moment finally came, it turned out to be the perfect autumn day, warm, sunny, and under a cloudless sky.
Here is the radiant bride in hair by Laina Ross and makeup  by Llyndara and Cheryl (802-999-2022 and 530-400-2314) …
… with her bridesmaids (including one "brides-guy!")…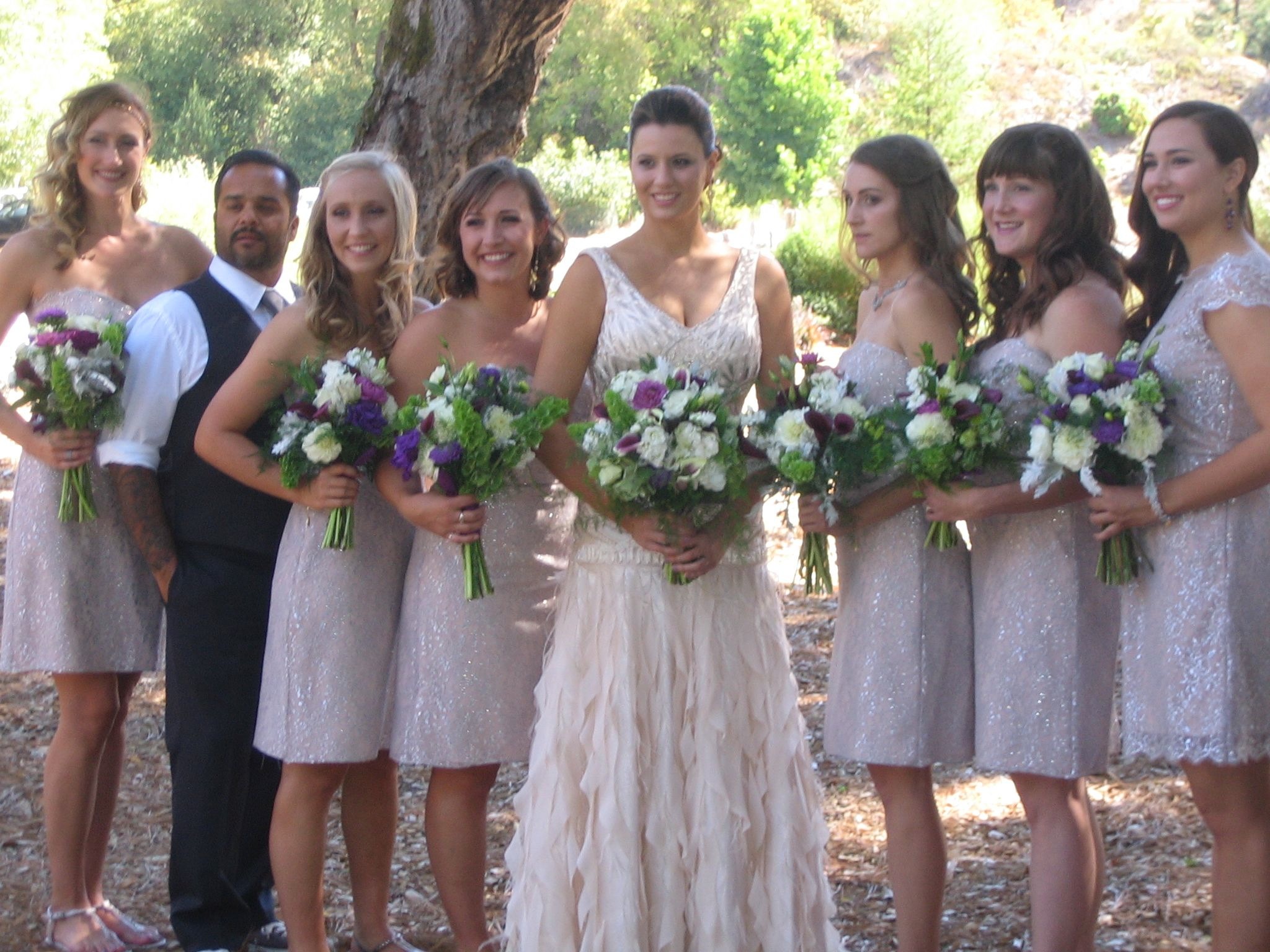 … and here is her beautiful bouquet  (created like all the floral decor by her cousin Tara – a professional floral designer) playing on her wedding colors of ivory, sage green and eggplant…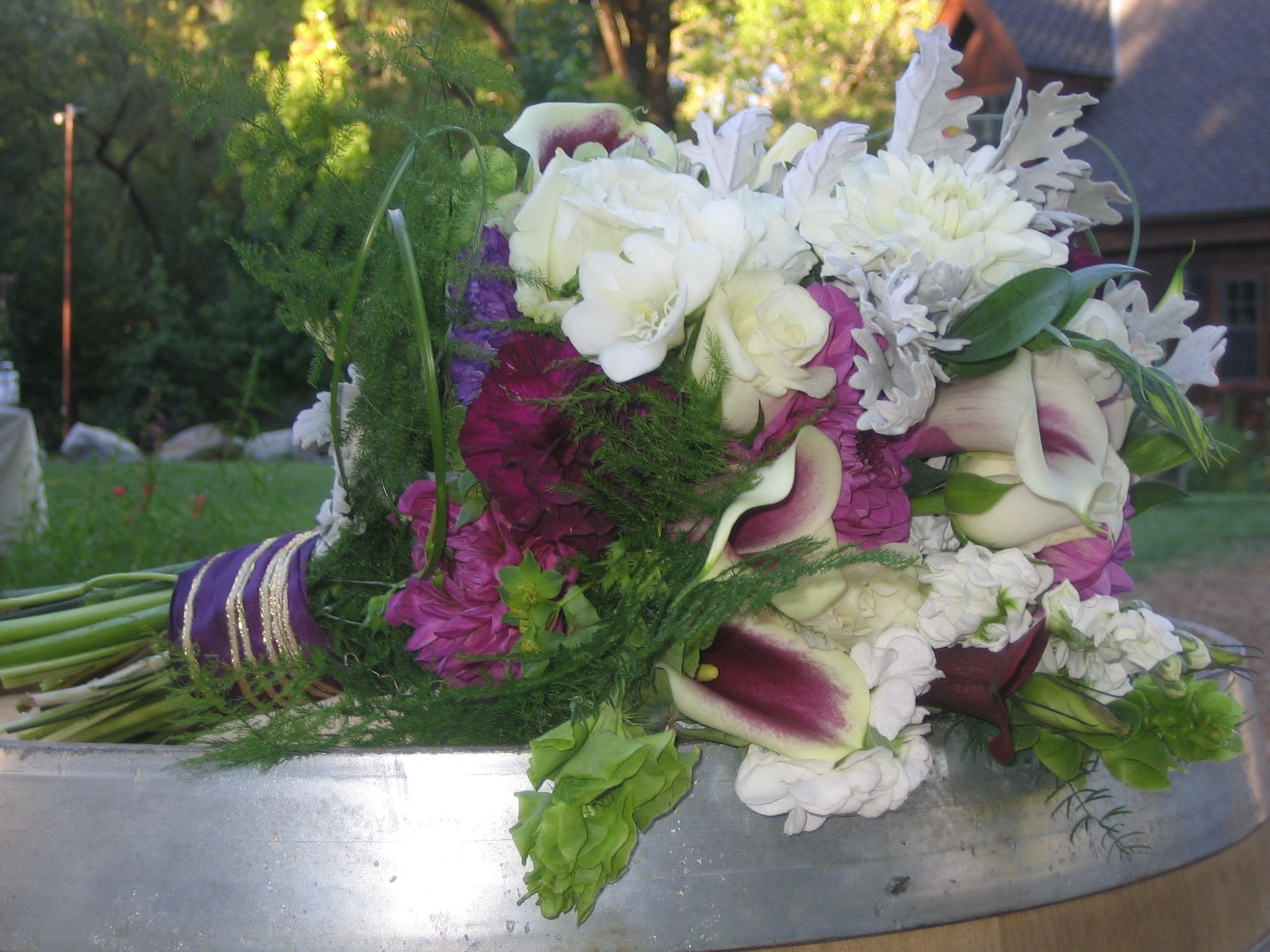 For the ceremony, the couple had chosen an arch handmade from natural twigs and decorated with bouquets of blue and green hydrangea, ivory roses, and deep purple lisianthus and calla lilies.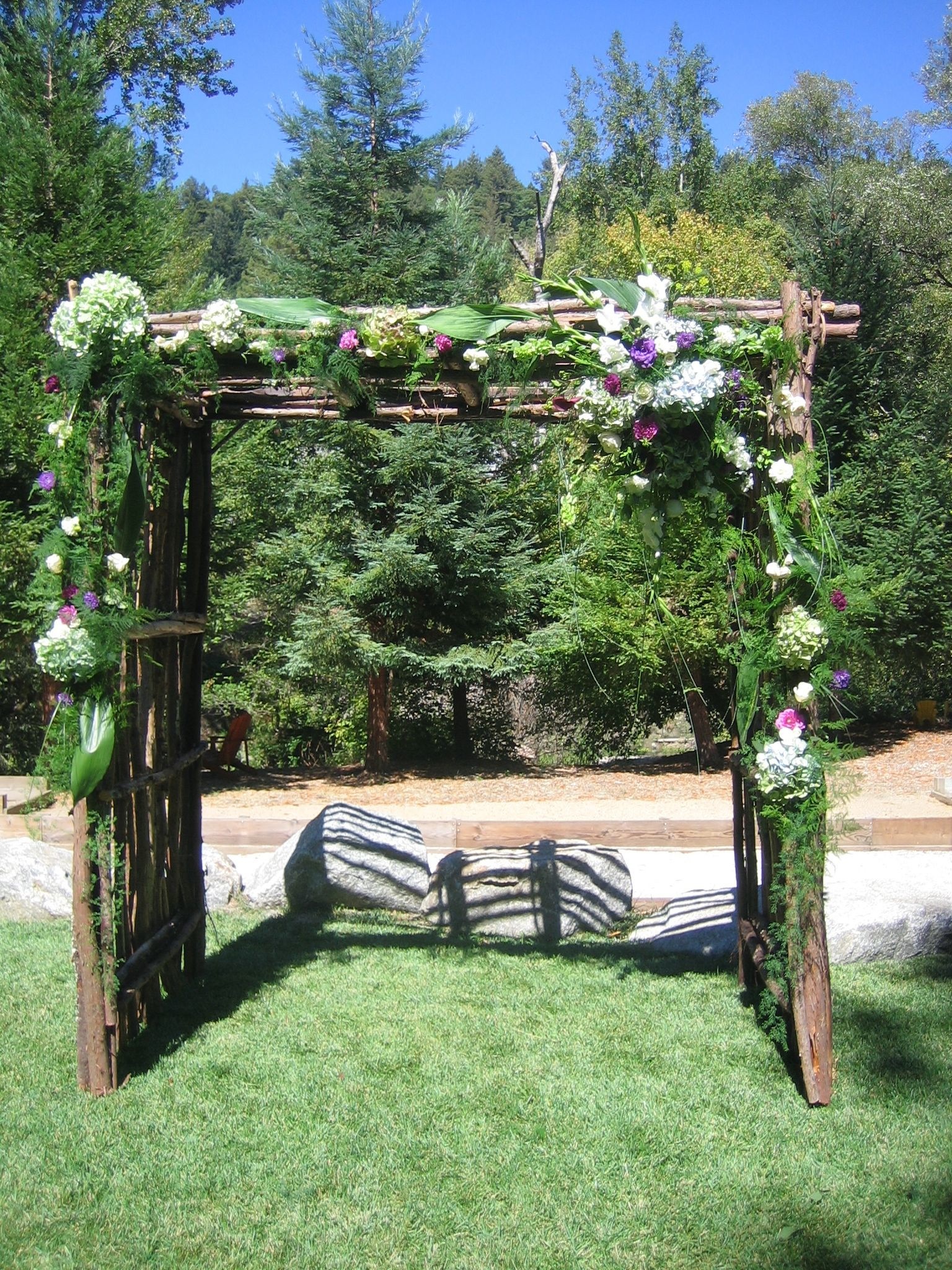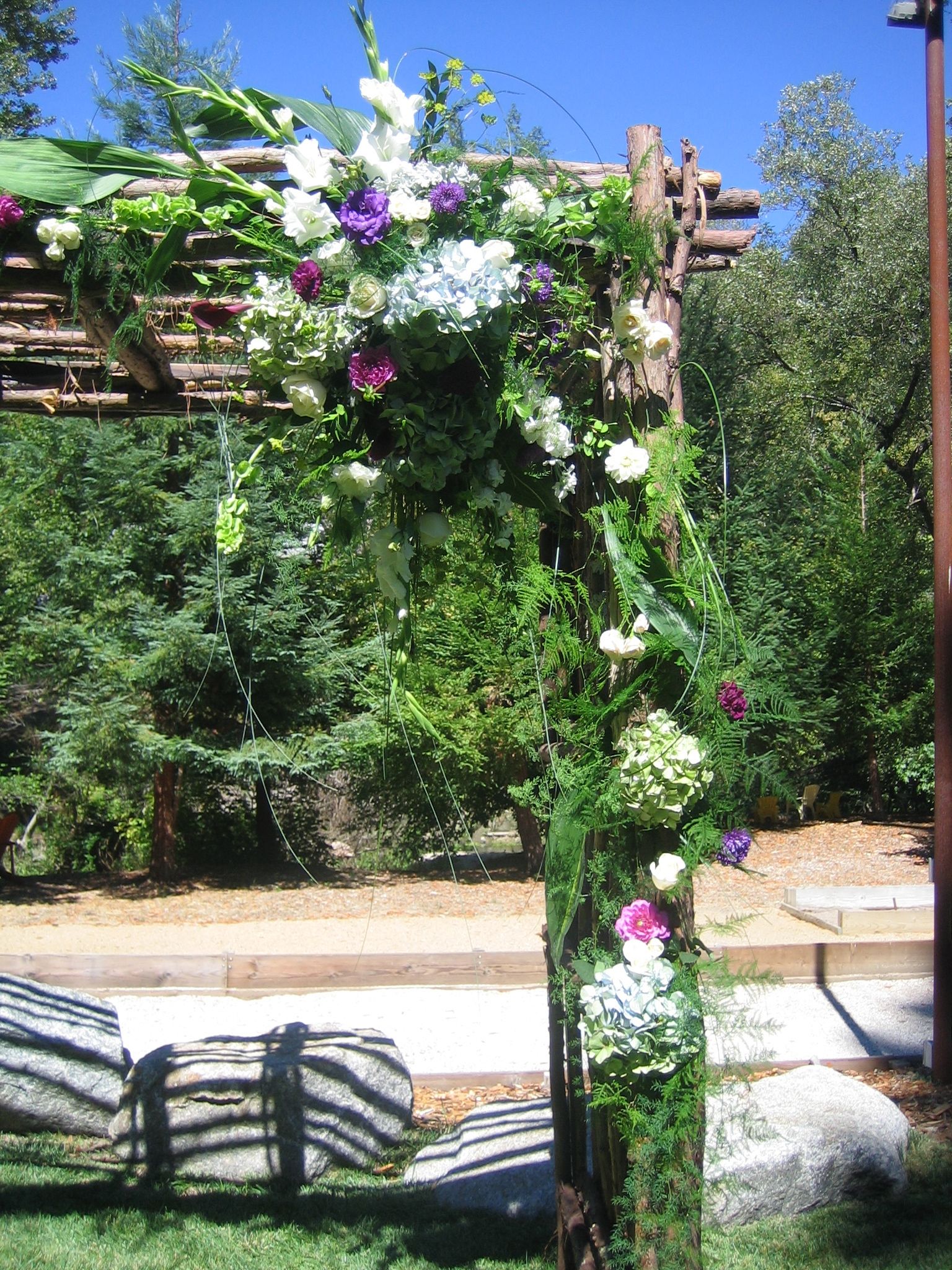 The ceremony setting couldn't have been more beautiful. Rev. Donna Gardner of Honey in the Heart had created a very personal ceremony for Cassie and Jason.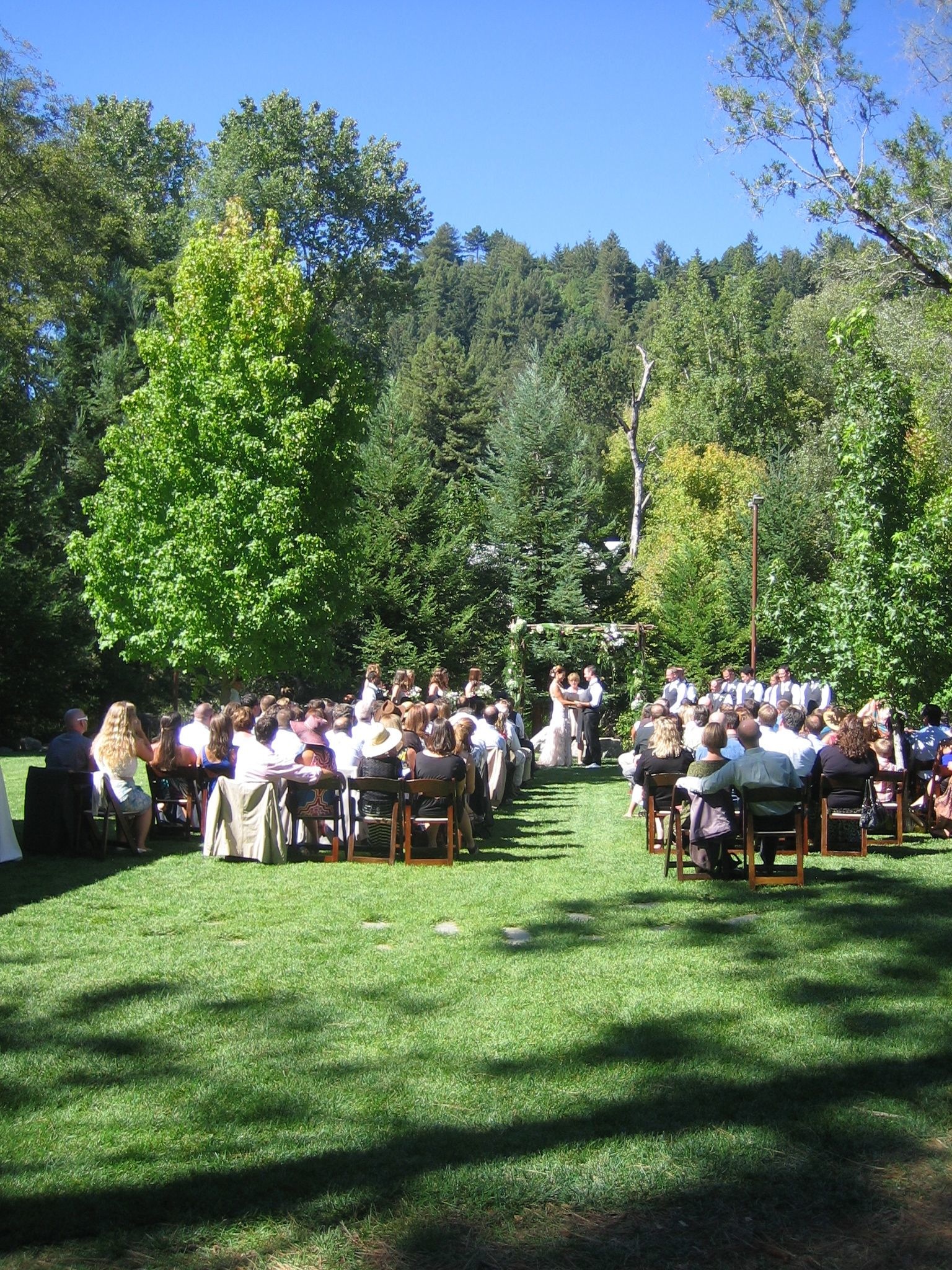 The two said their vows surrounded by more than 150 friends and family members many of whom had traveled far for this occasion.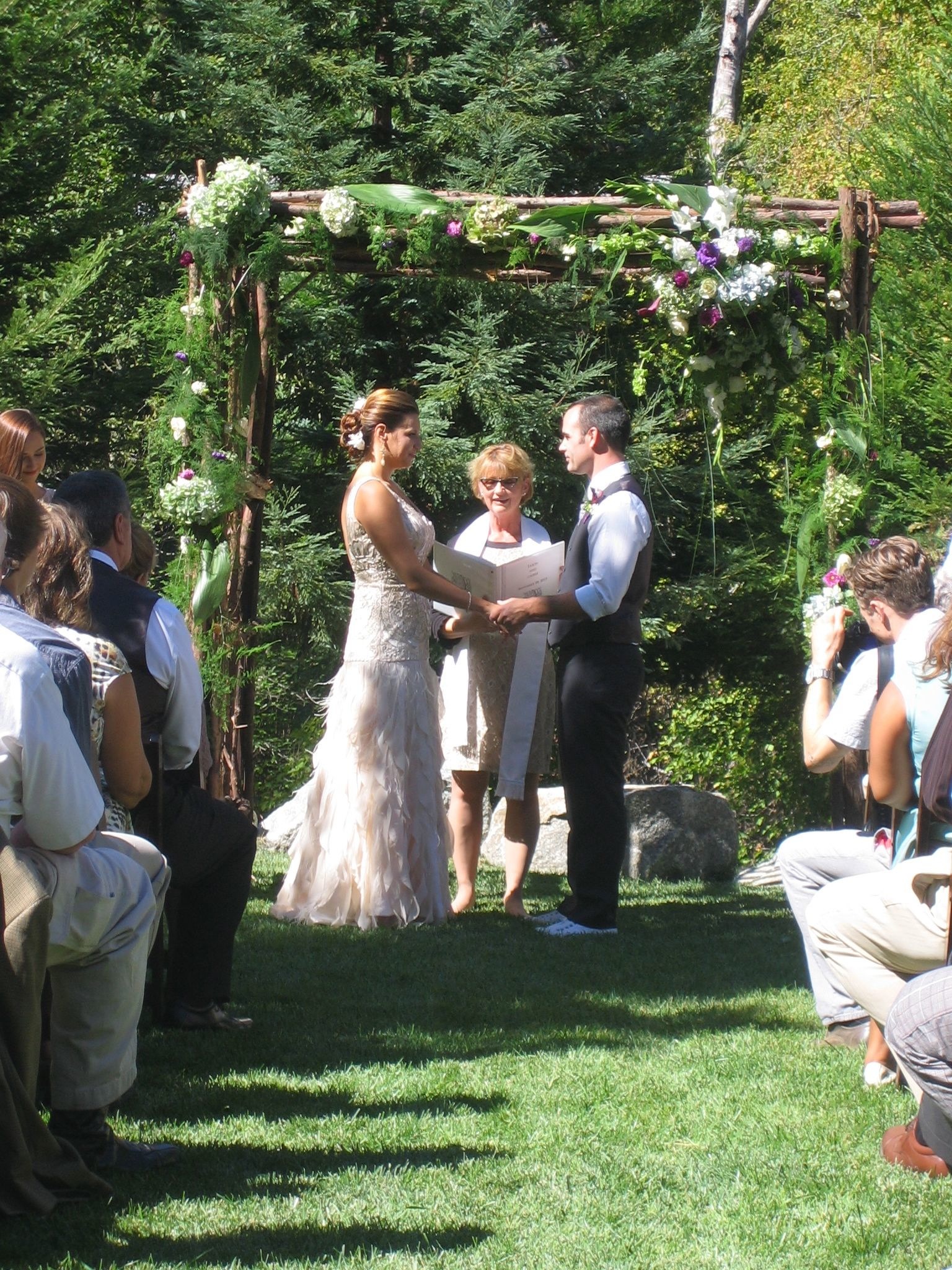 Bride and groom incorporated in their vows very personal promises like, "I will always let you sleep in," and "I will promise to get ready so we can go out in time." Definitely honest and heartfelt and reason for quite a few chuckles!
Following the ceremony, guests enjoyed a cocktail hour followed by an early dinner at long rows of elegant dining tables under the canopy of mature trees…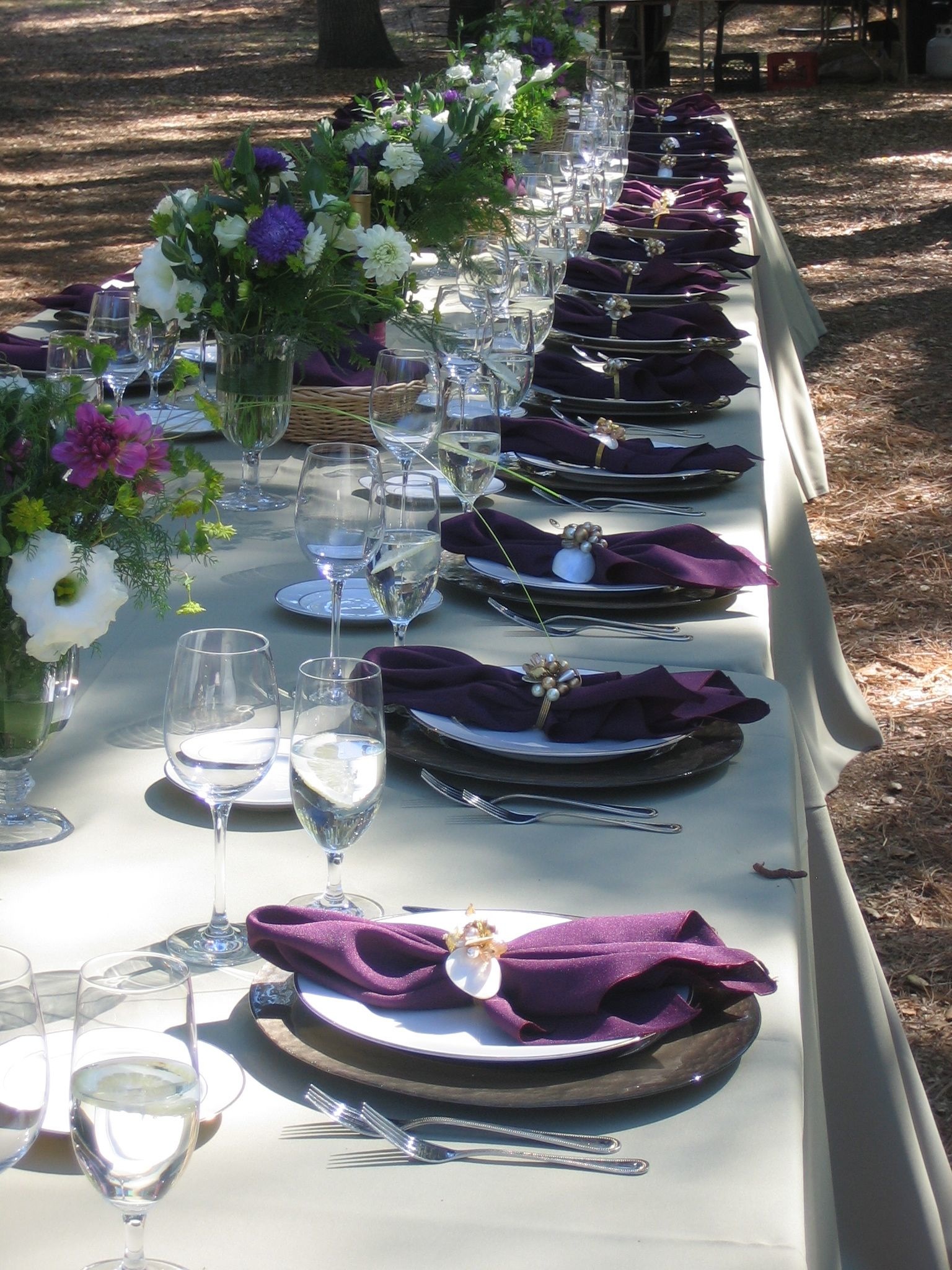 The glamorous table settings (as well as all other rentals) came from Alexis Party Rentals.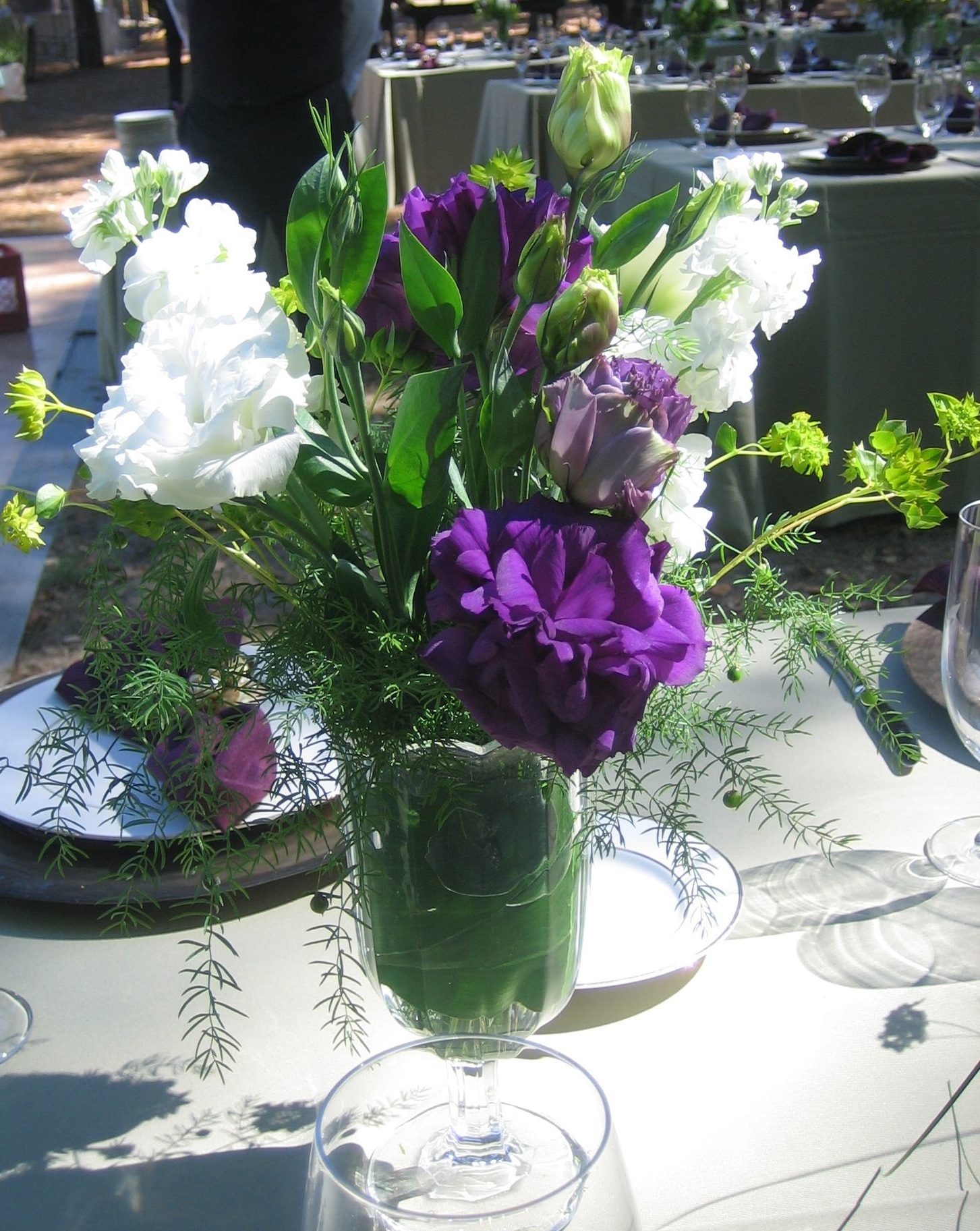 The newlyweds presided over dinner from their sweetheart table…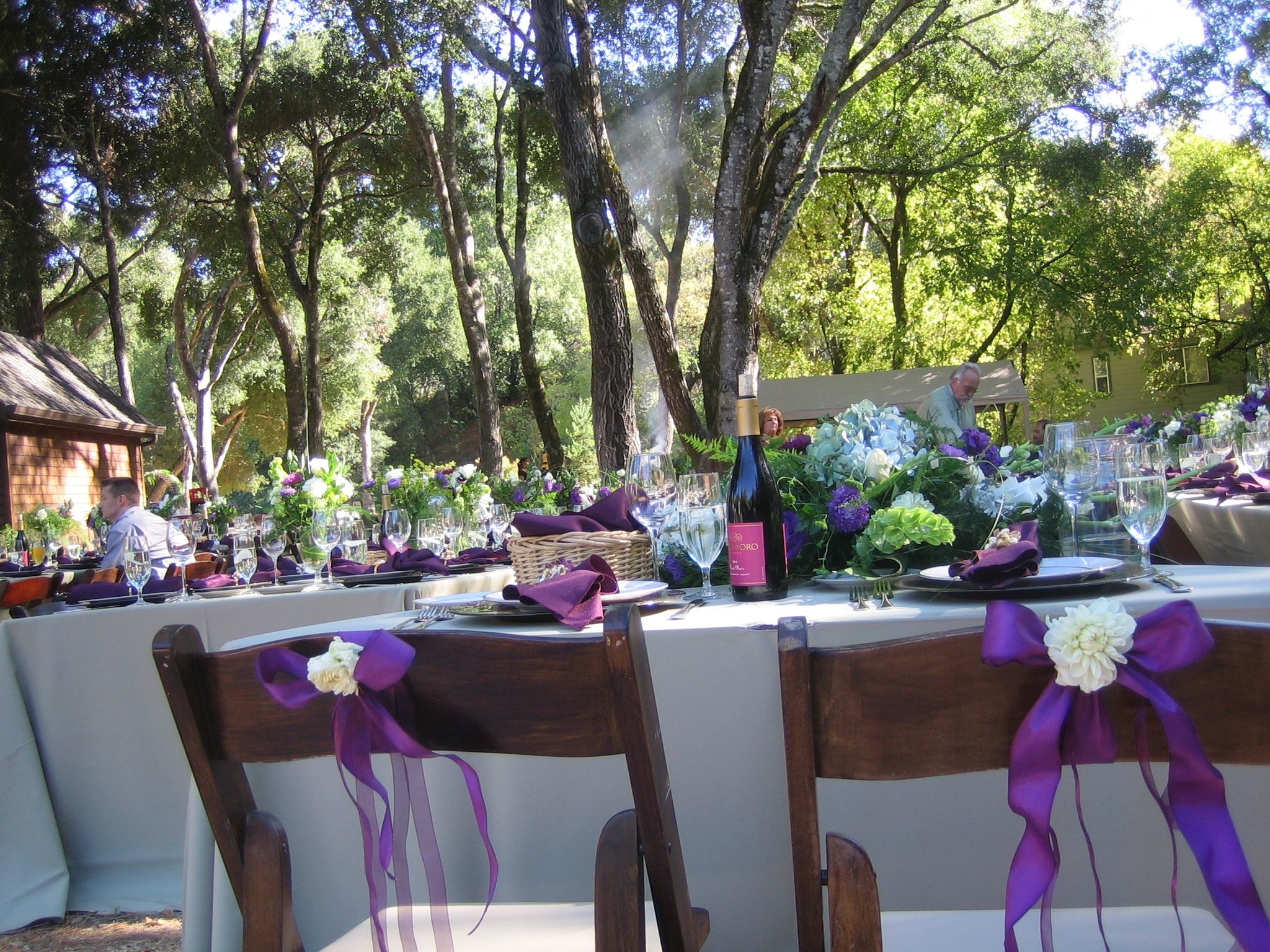 …while guests were enjoying delicacies from Feel Good Foods.
All the time, husband-and-wife team Erin and Jeremy Hohengarten of Still Music Photography were busy capturing every precious moment.
Then it was time for the First Dance…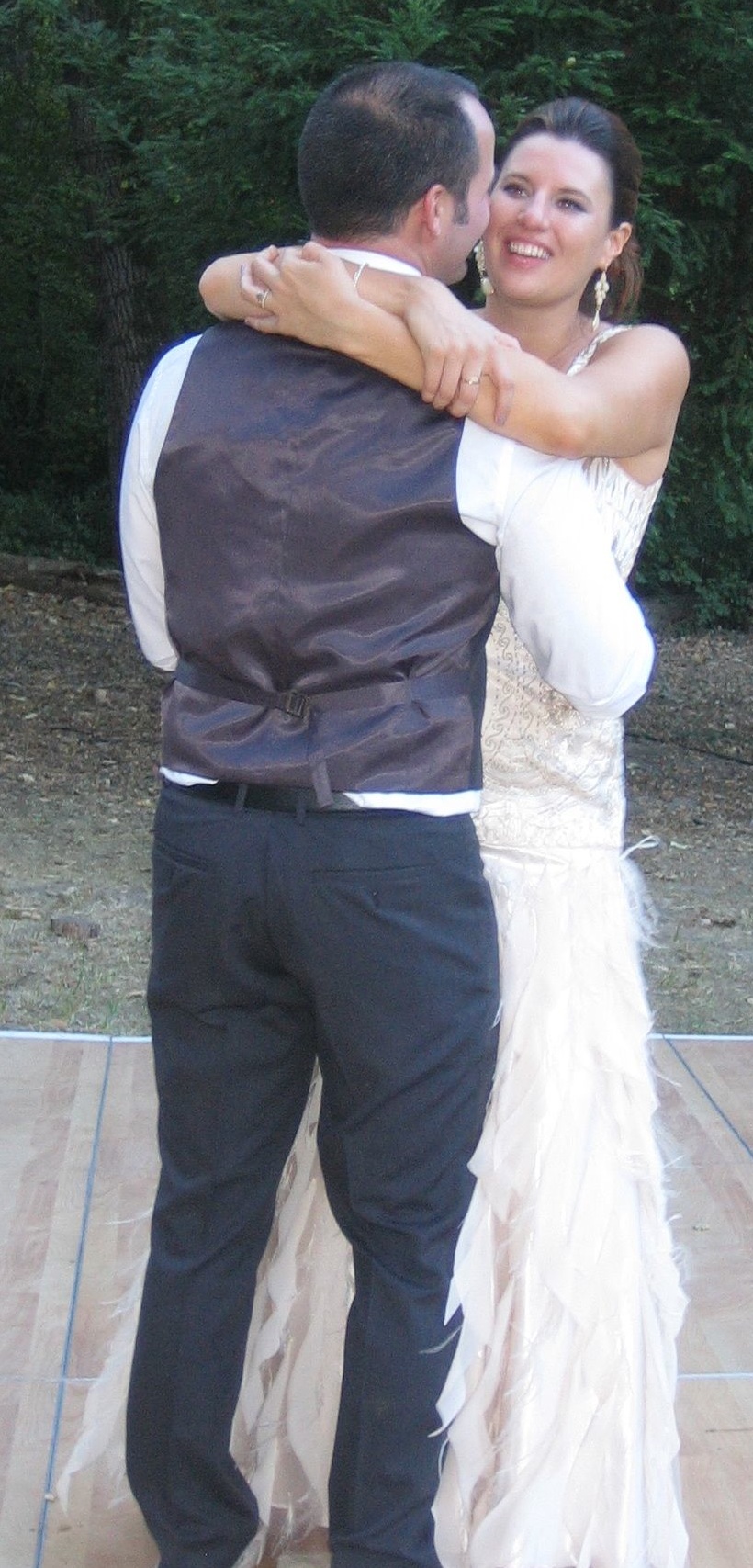 … accompanied by music of DJ Frankie from Sound in Motion.
But the sensation of the evening was still to come: the Robot Dance Party!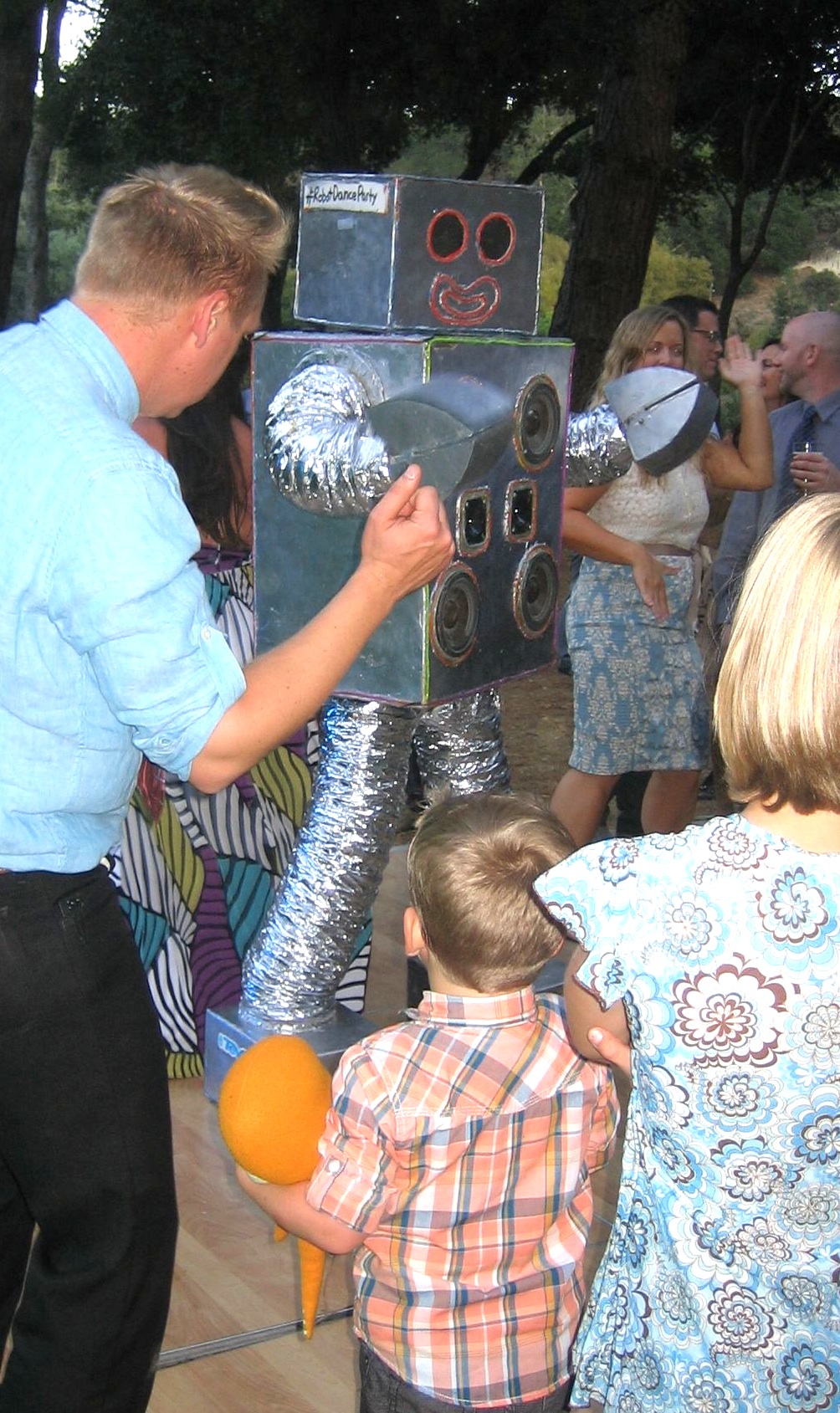 At the conclusion of the evening, The Santa Cruz Experience bus company provided safe trips home (or to a swinging after party…) for the guests.  Everyone had a great time, myself included!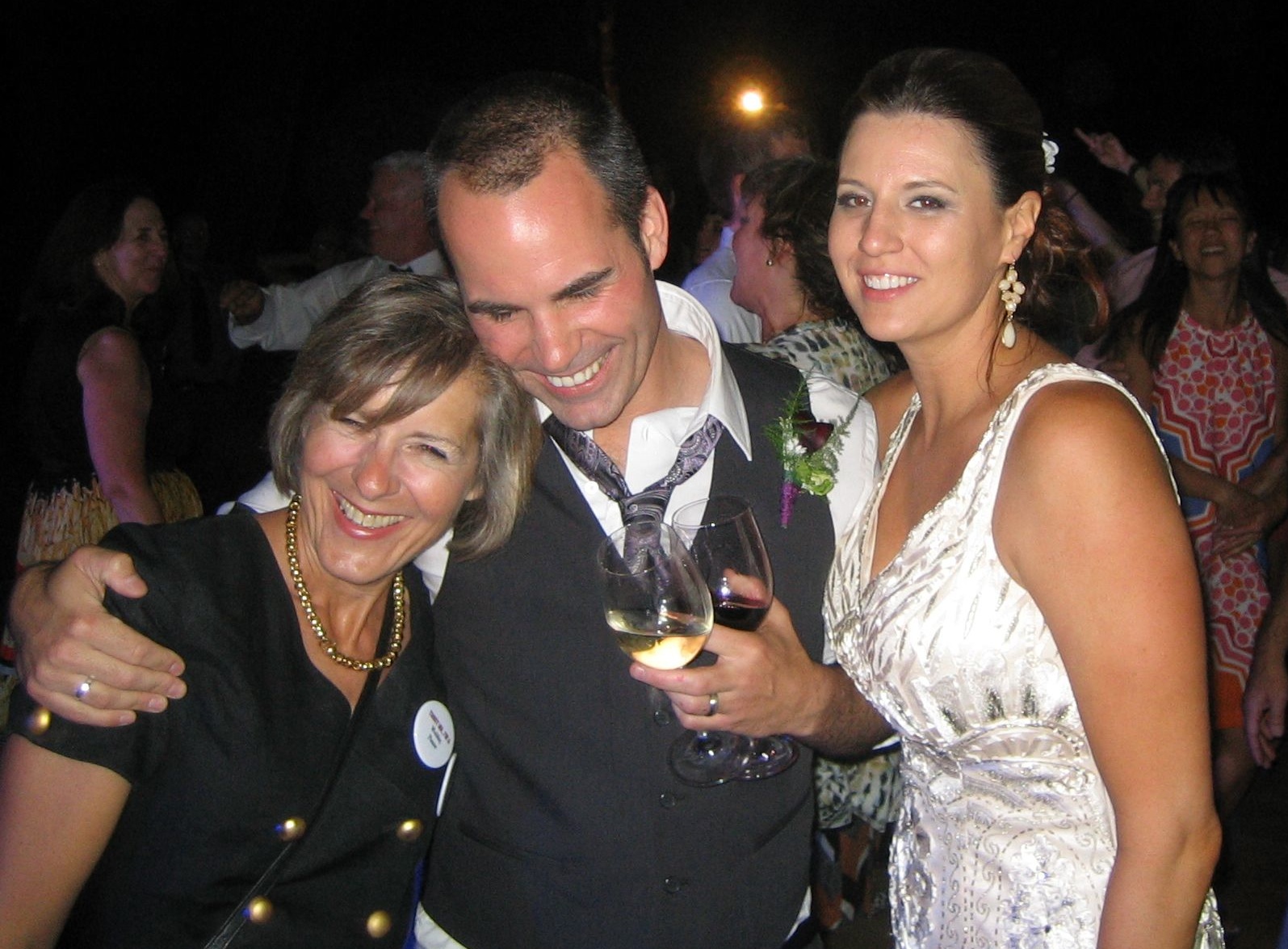 Thanks for letting me be part of your celebration, and many happy years together, Cassie and Jason!

<! DL 06/02/12: Added html code for Pinterest Pin It button (appears at the end of each post) > <! DL 06/02/12: Added padding style modifier to the Pinterest html code to align the Pit It button on the page > <! DL 06/02/12: deactivated code by adding two ! in the a and img code lines >